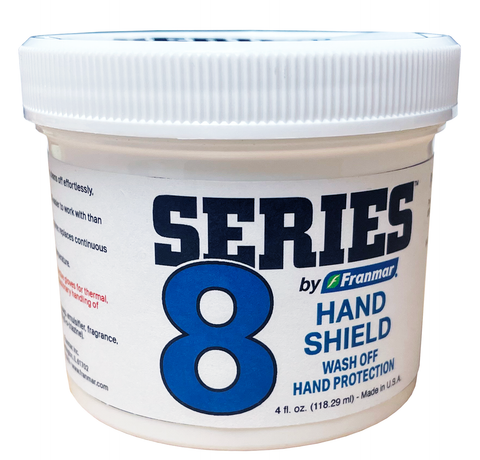 Series 8™ Barrier Cream (4 fl. oz.)
It can be tough to get your hands clean after a hard day's work in the shop or around the house. Applying Series 8 Hand Shield creates an invisible, comfortable coating that allows you to get work done without the hassles of trying to scrub your hands clean later. Series 8 is easy to use, biodegradable and free from hazardous chemicals. A necessity for work and home!
Pleasant citrus aroma

Works in seconds
Eliminates "sticky mess"